BDMA is the follow-up to the IT4BI Erasmus Mundus Joint Master Degree, which successfully welcomed 5 generation of students.
To better align with the new needs of research, education, and industry with respect to Big Data, the consortium has been working on a holistic curriculum that blends Business Intelligence with Big Data concepts
Considering the needs of both industry and Europe, we identified six profiles we aim to target in our program, namely, Chief Information Officer, Enterprise Architect, Systems Architect, System Analyst, ICT Consultant, and Database Administrator.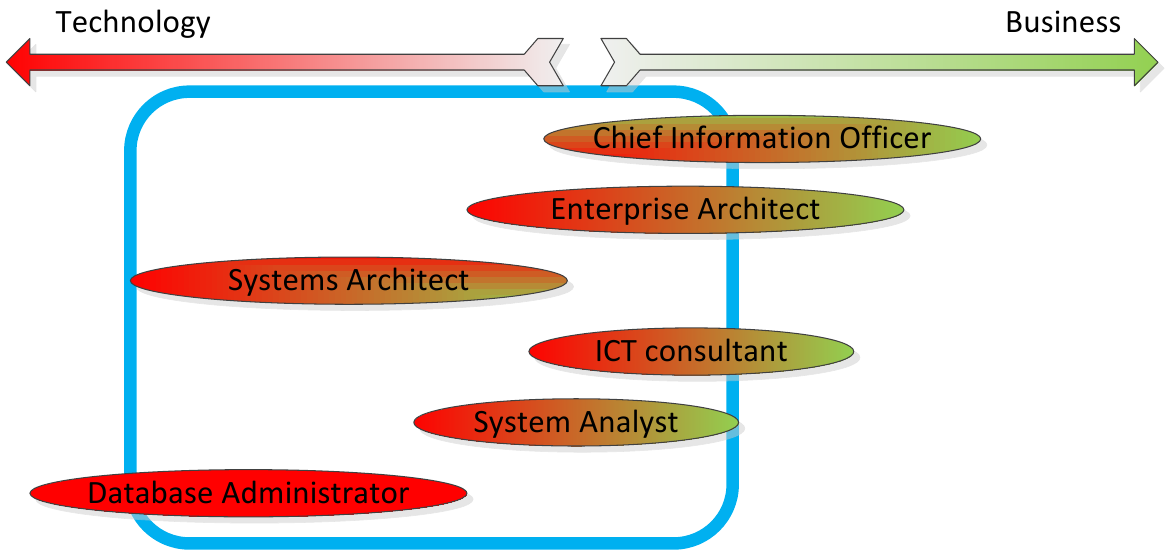 The blue rectangle shows the focus of our programme out of the whole spectrum Technology- Business orientation. Nevertheless, we did not limit ourselves to these profiles and added other skills we also consider essential for BD, like forecast development, needs identification or innovating.
The detail of course content for each partner is available here.
If you want to know more about the becoming of IT4BI students and thus have a glimpse of what BDMA students will achieve, you can click here.